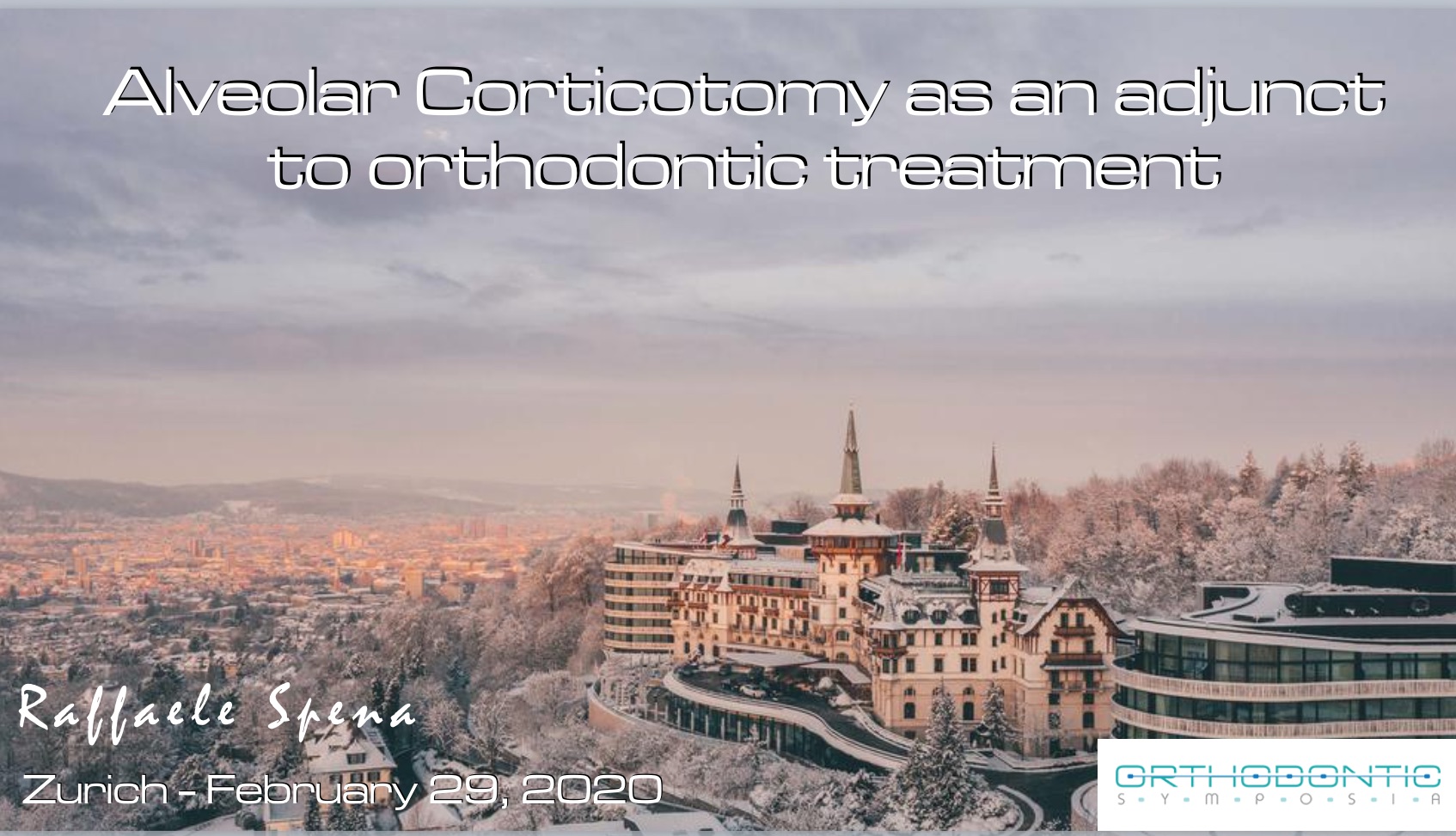 29
Febbraio
The Ortho-Perio Patient. Simposio in Zurigo
The dental periodontium is essential for orthodontic tooth movement and a healthy periodontium is important for the final occlusal outcome, the esthetics and the long-term stability of any orthodontic treatment.
The possibility to enhance a positive response of the periodontium to orthodontic forces and reduce (if not eliminate) the modifications that may hinder tooth movement and, eventually, may damage the periodontium and the surrounding alveolar bone has always been a constant research in both clinical Orthodontics and Periodontics.
Pharmacological products, electromagnetic fields, vibrations are some of the "non-invasive" attempts but there is still a need for evidence. Among the "invasive" protocols, alveolar corticotomy (with or without grafting) has received particular attention in the past two decades and has proved to be quite effective and reliable.
Unfortunately, in the current literature, the all possible benefits of this adjunct to an orthodontic treatment have been reduced to the acceleration of the orthodontic tooth movement and the shortening of an orthodontic treatment time.
This presentation will concentrate on the possible real benefits of alveolar corticotomy on an orthodontic treatment: reduction of the complexity of required biomechanical system, reduction of anchorage needs, enhancement of tooth movement, improvement of periodontium health, improvement of stability, increased patient's acceptance of orthodontic treatment.
The indications, the surgical protocols and the orthodontic management will be described.
The increased speed of orthodontic tooth movement (temporary) and the reduced treatment time (unpredictable) are secondary effects and certainly not the primary goals when associating alveolar corticotomy to the orthodontic treatment
Gallery