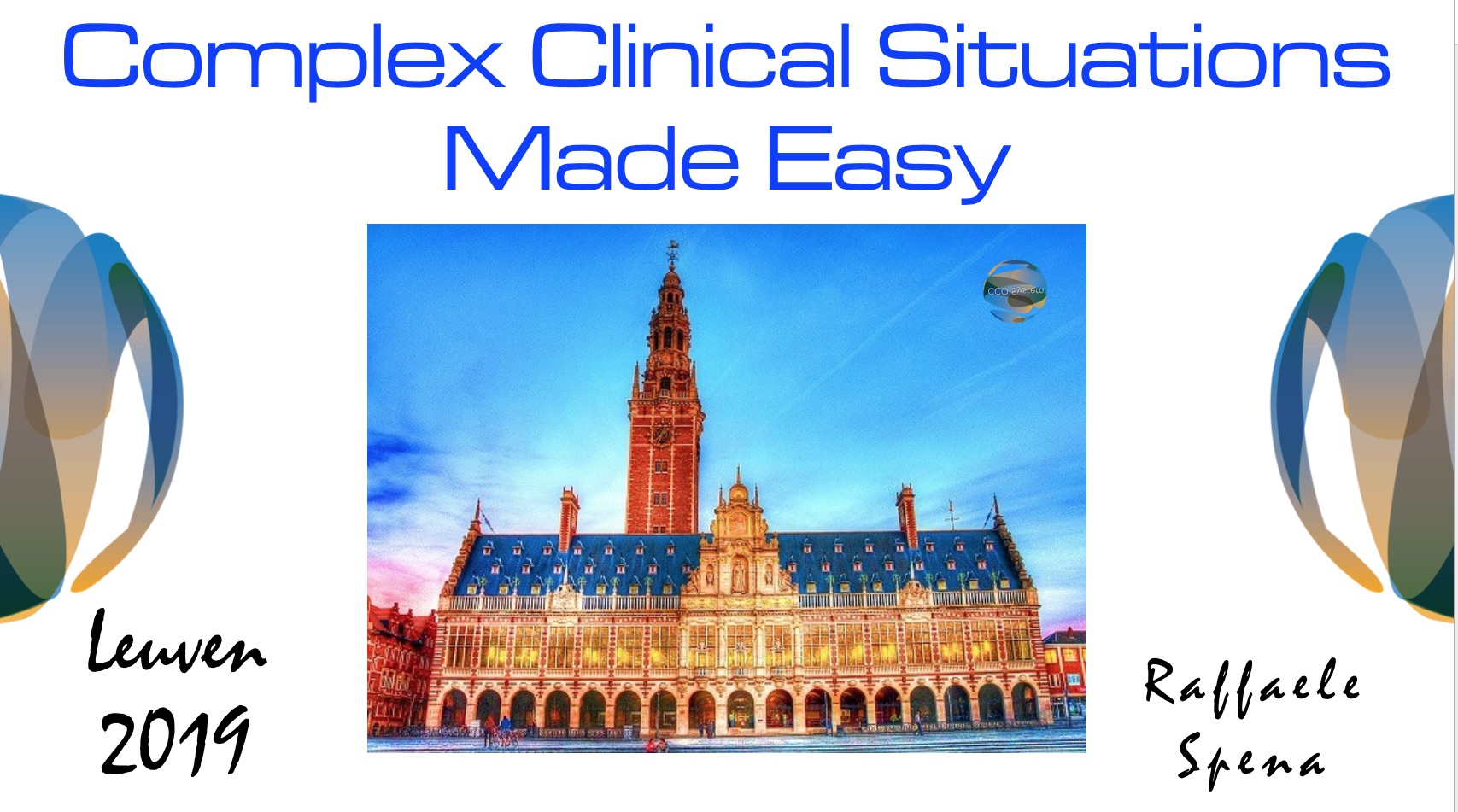 29
Novembre
Complex situations made easy in Leuven
This clinical day course has the objective to show diagnosis, management and solutions of orthodontic problems of diverse frequency and complexity. A different personal perspective on skeletal anchorage, alveolar corticotomy, and effective fixed appliances will be shown and how they may be utilized to help manage cases in a direction different from what is commonly "advised" in the literature.
Part 1 & 2 – Morning section
Efficiency in orthodontic treatment / orthodontic tooth movement
How to combine good biomechanics with an increased patient response to treatment/orthodontic forces
A different perspective on alveolar corticotomy: why, when, how
Transverse deficiencies: how to diagnose and treat them at different age stages
Improved outcome in sagittal malocclusions
Part 3 & 4 – Afternoon section
Ectopic eruptions: what from the literature
Ectopic eruptions: what are the real clinical possibilities today
Impactions in different age stages: is there a real difference?
3D imaging in diagnosing ectopic eruptions
Transpositions/transmigrations: solutions utilizing revisited diagnostic, surgical and biomechanical protocols.
Gallery